How to Choose the Best Life Insurance Policy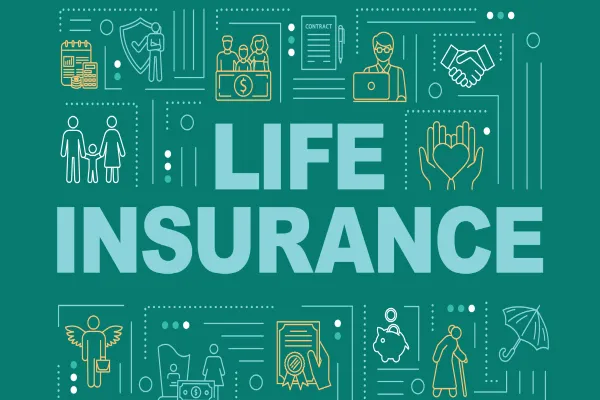 When it comes to securing your family's financial future, a life insurance policy is an essential tool. However, with a wide range of options available, selecting the right policy can be overwhelming. In this comprehensive guide, we will walk you through the important aspects to consider when choosing the best life cover policy for you in India.
Understand Your Insurance Needs
Before diving into the world of life insurance, it's crucial to understand your insurance needs. Start by evaluating your financial obligations, such as outstanding loans, mortgages, and your children's education expenses. Consider the lifestyle you want to provide for your family in the long term.
By assessing your financial situation and future plans, you can determine the life cover insurance coverage amount and duration that align with your needs.
Types of Life Insurance Policies
There are different types of life insurance policies available in the market. Understanding their features will help you make an informed decision:
1. Term Life Insurance:
Term life insurance offers pure protection for a specific term. It provides a death benefit to your beneficiaries if you pass away during the policy term. This type of policy generally has lower premiums compared to other options, making it an affordable choice for many.
2. Whole Life Insurance:
Whole life insurance provides lifelong coverage along with a cash value component. In addition to the death benefit, it accumulates cash value over time, which you can borrow against or withdraw if needed. However, whole life insurance tends to have higher premiums than term life insurance.
3. Endowment Policies:
Endowment policies combine life coverage with savings and maturity benefits. These policies pay out a lump sum amount at the end of the policy term, regardless of whether the insured survives or not. Endowment policies offer a blend of insurance and investment, but they may have higher premiums compared to term insurance plans in India.
Assessing Policy Riders and Benefits
When selecting a life insurance policy, it's essential to evaluate the available policy riders and the additional benefits they offer. Some common riders include:
1. Critical Illness Rider:
This rider provides additional coverage in case of major illnesses like cancer, heart attack, or stroke. It can help cover medical expenses and provide financial support during difficult times.
2. Accidental Death Benefit:
An accidental death benefit rider offers an extra payout if the policyholder dies due to an accident. This additional coverage can provide an additional layer of financial protection for your loved ones.
3. Disability Benefit:
Disability benefit riders provide regular income in case of permanent disability. It ensures that you and your family have a source of income even if you are unable to work due to a disability.
Consider the Claim Settlement Ratio
One of the crucial factors to consider when choosing a life cover policy is the claim settlement ratio of the insurance company. The claim settlement ratio indicates the percentage of claims settled by the insurer.
It's advisable to research and opt for insurance companies with a higher ratio, as it signifies their reliability in settling claims promptly.
Premium Calculation and Affordability
While selecting a life cover for your policy, it's important to consider the premium calculation and its affordability for your financial situation. Premium rates are influenced by factors such as your age, health condition, lifestyle habits, and the coverage amount.
By comparing premiums from multiple insurers, you can find an affordable option that provides adequate coverage without stretching your budget.
Company Reputation and Customer Service
Apart from the policy features and premiums, it's crucial to evaluate the reputation and financial stability of insurance providers. Look for insurers with a good track record, strong financial standing, and positive customer feedback. Read customer reviews and testimonials to gauge their service quality and responsiveness.
A reliable insurance company will ensure a smooth claims process and excellent customer service.
How Can One Buy Life Insurance Online?
Buying insurance online offers convenience, cost savings, and extensive options. It allows you to research, compare, and customise policies from the comfort of your home. The transparent information available online helps you make informed decisions. The application process is quick and easy, with instant policy issuance and secure transactions.
Embrace the advantages of online insurance to save time and money while obtaining the coverage that suits your needs.
Wrapping Up
Choosing the best life insurance policy requires careful consideration of your financial needs, future goals, and the reputation of insurance providers. By understanding your requirements, assessing policy options, and considering factors like claim settlement ratio and affordability, you can make an informed decision.
Secure your loved ones' financial well-being and gain peace of mind with the right life insurance policy tailored for you. Remember, a little research today can safeguard your family's future tomorrow.
---