10 Unique Christmas Gifts for Your Boyfriend That He Will Love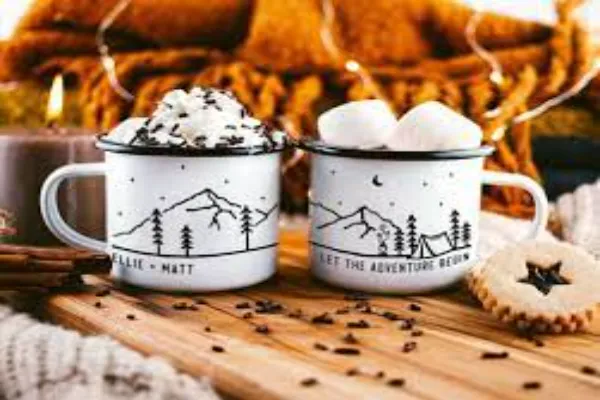 Now that Christmas is just around the corner, it's time to start thinking about what to get your boyfriend for this special occasion. You want to give him something unique and memorable that shows how much you care about him. But with so many options out there, it can be overwhelming to find the perfect gift.
Don't worry, we've got you covered! Here are 10 unique Christmas gifts for your boyfriend that he will love.
1. Personalized Watch
A watch is a classic gift, but you can make it more special by getting it personalized with his name or a meaningful message engraved on the back. Every time he checks the time, he'll be reminded of you and your love for him. Just make sure to choose a style that suits his taste.
2. Customized Beer or Whisky Glasses
If your boyfriend is a beer or whisky lover, then a set of customized glasses will be the perfect gift for him. You can have his name etched on the glasses or choose a unique design that represents his personality. It's practical and sentimental at the same time.
3. Adventure/Experience Vouchers
Instead of giving a physical gift, why not gift your boyfriend an experience he will never forget? You can choose from a variety of adventure vouchers such as skydiving, bungee jumping, or even an exotic car rental. Make sure to pick something that aligns with his interests and gives him an adrenaline rush.
4. Wireless Headphones
For the tech-savvy boyfriend, a pair of high-quality wireless headphones would be an ideal gift. They will allow him to enjoy his favorite music or podcasts without any restrictions and will come in handy for workouts or long commutes.
5. Book Subscription Box
If your boyfriend is an avid reader, then a book subscription box is the perfect gift for him. He will receive a new book every month, along with other book-related goodies such as bookmarks and vouchers. It's a thoughtful gift that will keep on giving throughout the year.
6. Grooming Kit
Show your boyfriend how much you care about his appearance by gifting him a high-quality grooming kit. You can choose from a variety of options, including skincare, beard care, or even a complete shaving set. He'll appreciate the thought put into this practical and useful gift.
7. Personalized Photo Album
Create a personalized photo album filled with pictures of your special moments together. You can add handwritten notes or captions to make it more meaningful and nostalgic. It's a heartfelt gift that will surely bring a smile to your boyfriend's face.
8. Men's Cargo Pants
If you have a tall boyfriend, then a pair of men's tall cargo pants would be a great gift for him. These pants are not only stylish and comfortable, but they also offer ample storage space with their multiple pockets. Plus, they come in various colors and designs to suit his style. Not all brands offer men's tall sizes, so make sure to do your research beforehand.
9. Personalized Phone Case
A personalized phone case is both practical and sentimental. You can choose a design that represents your relationship or opt for a cute picture of the two of you together. Every time he uses his phone, he'll be reminded of your love.
10. Cooking Class
For the foodie boyfriend, a cooking class would be an excellent gift. He can learn new recipes and techniques while having fun with you or his friends. It's a unique experience that he'll surely enjoy and appreciate.
Whether your boyfriend is into adventure, technology, or sentimental gifts, this list has something for everyone. Keep in mind his interests and preferences to choose the perfect unique Christmas gift for him.
So, start your search now and surprise your boyfriend with a one-of-a-kind gift that will make this holiday season even more special. Let's spread love and joy this Christmas!